No.2 Wenling Electrical Insulating Materials Factory, established in 1988, is located in Shanshi Industrial Zone of Wenling city, abutting 104 national highways and the speedway of Yongtaiwen, is enjoying very convenient traffic conditions and excellent position advantage. With quite rich technical power, advanced techniques equipment and complete test facilities, our company has been the member of China Electric Industrial Association, and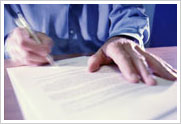 the products have been approved by the Electric Material Product Quality Intendance& Test Center of Mechanic Industry Department, also have gained authorization of Insulating Material Authorization Laboratory of National Import& Export Commodity Test Bureau.
Products of our company, such as "Kangjian" brand insulating paper and flexible composite insulating materials, are widely used for electric motors as slot closure and phase insulation, etc. With superior mechanical and electrical characters, our products have been popular with users for a long time. Now this company has added new producing assembly lines of electric motors mechanic equipment adopting advanced technology of Taiwan, so that we push "kangjian" motor mechanic equipment into the markets with new appearance which is expected to gain users' greatest brief with best quality.
"Kangjian" brand series of products are moved off in 32 provinces and regions in the domestic market, and have been oriented towards the market of the whole world. With superior quality of product, excellent sales service and reasonable price, we are anticipating establishing long-term business relationships with any buyers of the world and will create brilliance of the common career.